The Phillips Collection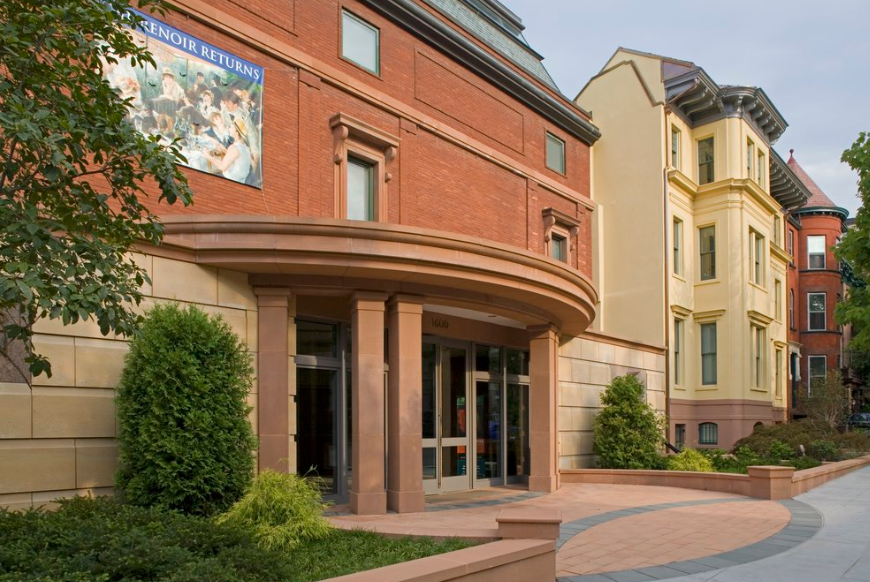 Historic Building and Historic District
Nonprofit Institutions and Boards
Disposition and Acquisition
Tax Exempt Financing
Public Private Partnership
Local Government Interaction
Construction Management
Located in a historic mansion in Dupont Circle, The Phillips Collection's $29 million expansion involved major renovations, expansion into an adjacent apartment building and restoration of an historic carriage house as artist studios, all while the museum remained open to the public.  The expansion houses an education center, lecture hall, expanded library, exhibition space, conservation lab, secure storage and a cafe.
Building consensus was critical to keeping this project on track.  JM Zell educated the board on project timing, costs and risk management, gaining approval at each stage. We guided The Phillips through detailed neighborhood review and Historic Review Board approval processes and negotiated a construction management plan to minimize adjacent property disruption.  JM Zell also assisted with acquisition of tax-exempt bond financing through the District of Columbia and Bank of America.
JM Zell provided on-site project management including coordination of zoning and legal matters, management of architect, engineers and general contractor, and communications programs.  Our team ensured the design intent and program were met within the board-approved budget.  Our methodical process allowed for quick and successful resolution to difficult and unexpected site conditions.  
The Phillips Collection achieved its goals for creating a dynamic environment for collaboration, innovation, engagement with the world, scholarship, and new forms of public participation. JM Zell is now working with The Phillips on the original mansion building infrastructure upgrades.